Fall in Love with Community Theater
Professional-quality shows, April thru November. Musicals. Comedies. Farces. Dramas. Mysteries. Tragedies.
Buckingham, PA
215-348-7566

Best Psychic Insight for 30+ Years
Accurate, specific information leads to better decision making and less anxiety. Be happy again! 20% off first session.
Warwick, PA
215-552-8520

Construction Adventure Park
Diggerland a construction adventure park in New Jersey where families can drive, ride and operate real machinery.
West Berlin, NJ
856-768-1110
WITH THIS COUPON
Use Promo Code BCA18 for $5 Off Online Purchase of Full Day Over 42" Tickets!
Diggerland USA
100 Pinedge Drive
West Berlin, NJ 08091
856-768-1110
https://www.diggerlandusa.com/
Coupons may not be combined.
Not valid with other offers or prior purchases.
Expires: 12/31/18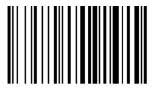 Printed online at WarminsterAlive.com.

-Print Coupon
©2018 BucksCountyAlive.com. All rights reserved.
Redistribution of coupons in printed or electronic form is prohibited.

Loving Learning Environment
Infant & Toddler Care. Preschool. Kindergarten. Summer Camp. Fully Accredited. Full and Part-time schedules.
Doylestown, PA
215-348-8082